• Because I Cloth Diaper... • black moms • black moms do cloth diaper • cloth diaper starter kit • cloth diapers 101 • cloth wipes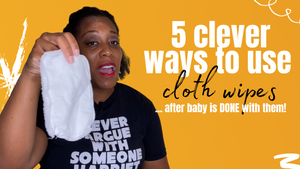 If you decided to use cloth wipes, I assure you that you'll get your money's worth. Time and time again - cloth wipes prove to be the gift that keeps on giving! For more on simplifying your cloth diapering experience, head over to our blog at
https://www.clothcuties.com
.
---
• Because I Cloth Diaper... • cloth wipes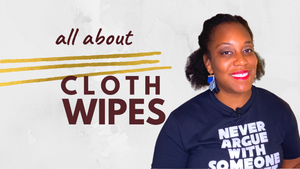 Cloth wipes are economical, reusable, and perfect for the cloth diapering Momma. In this video, you'll see the pros, cons, and get an idea of how I used cloth wipes. For more on simplifying your cloth diapering experience, head over to our blog at
https://www.clothcuties.com
.